TN Visas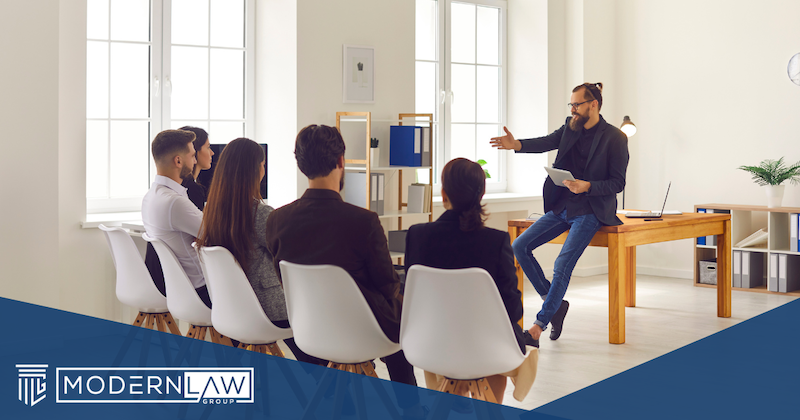 If you are from Mexico or Canada and are looking to live and work in the US, you will need to apply for a TN visa. TN status can be granted to a Mexican or Canadian citizen with a specialty occupation, and it is one of the quickest and most straightforward methods for a foreign national to gain employment in the United States.
The following article takes a look at the TN visa, outlining how it works and who is eligible. It also provides a step-by-step guide for how to apply. Read on to discover if the TN visa is right for you and learn more about the application process.
What is a TN Visa?
The TN visa is a nonimmigrant visa that allows citizens of Canada or Mexico, who meet certain employment criteria, to live and work in the United States. TN status was initially created because of the former North American Free Trade Agreement (NAFTA), which is now known as the U.S.-Mexico-Canada (USMCA) agreement. This created special economic and trade relationships between the three countries, and simplified entry and employment authorization for certain professionals.
Under a TN visa, an immigrant may reside and work in the United States for up to three years, but their TN status can be renewed indefinitely.
Who is Eligible?
In order to apply for a TN visa, a migrant must meet certain eligibility criteria. These requirements are as follows:

The visa holder must be either a Mexican or Canadian citizen and be able to prove their citizenship through documentation such as a passport.
They must have a pre-arranged full-time or part-time job with a US-based organization.
This job must fall under the predetermined list of NAFTA-approved professions, which includes dentists, doctors, social workers, and engineers. View the full list here.
The TN visa holder must have all necessary qualifications to practice this profession in the United States.
How to Apply
If you are eligible for the TN visa and wish to apply, you will need to follow the procedure outlined below.
For Mexican Citizens
Complete the online visa application: In order to apply for a TN visa, a Mexican citizen will need to fill out and submit Form DS-160 (Online Nonimmigrant Visa Application) on the US Department of State website. You will need to upload a photo of yourself as well as provide any supporting evidence of your eligibility for TN status.
Schedule a visa interview: Once your online application has been submitted, you will need to schedule and attend an interview. This will take place in a US consulate or embassy local to where you currently live. There may be a wait of several days or weeks between submitting your application and attending the interview.
Gather supporting documents: At your visa interview, you will need to provide evidence of your citizenship, identity, and employment. You'll also need to show that you will be able to financially support yourself in the United States. Make sure you gather any supporting documents well in advance and bring them with you to the interview. This will ensure your application is as quick and efficient as possible. These documents will include your passport, your completed Form DS-160, a letter of employment, and proof that you meet the qualification requirements for your profession.
Attend your visa interview: At your visa interview, a consular officer will determine whether or not you are eligible to obtain a TN visa. As long as you meet the eligibility criteria and can prove this with clear evidence, you shouldn't have a problem.
Await visa approval: After your visa interview you should be notified that your application has been approved. You will then need to wait for your visa to arrive so you can start work in the US on your pre-agreed start date.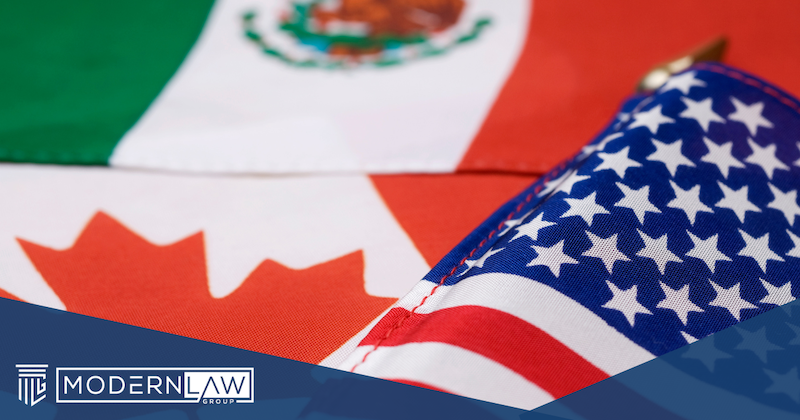 For Canadian Citizens
The process is much simpler for a Canadian citizen, and you will not need to apply for a visa online if you are coming from Canada. A Canadian citizen without a TN visa can simply apply for one on entry into the United States. You can also have your employer submit the TN application alongside Form I-129 (Petition for Nonimmigrant Worker) and submit this on the USCIS website. Once approved, you can seek to enter the United States through an official port of entry.
Frequently Asked Questions
What if I Change Jobs While in the US?
Your TN visa is specific to the employer named on your application. If you wish to change jobs and work for another organization, you will need to reapply for another TN visa. Changing your job role within the same company is fine. If you leave your job while on a TN visa, you will have a grace period of up to 60 days to either find another employer, change your status, or leave the United States.
Can a TN visa holder apply for a green card?
If you wish to change your status to become a lawful permanent resident of the United States, you will need to leave the country and apply for a green card as a foreign citizen. The TN visa is not a dual intent visa, so an adjustment of status is not permitted unless certain exceptional circumstances apply.
Hire an Immigration Lawyer for Your TN Visa Application
Hiring an immigration lawyer to take care of your TN visa application is a good idea. Although not a legal requirement, your lawyer will have extensive experience in TN visa applications. Their advice will help you ensure you meet the eligibility requirements and that the process is as quick and efficient as possible.
If you think you qualify for a TN visa, get in touch for a confidential consultation.