K-3 Visas
Русский перевод
Traducción al Español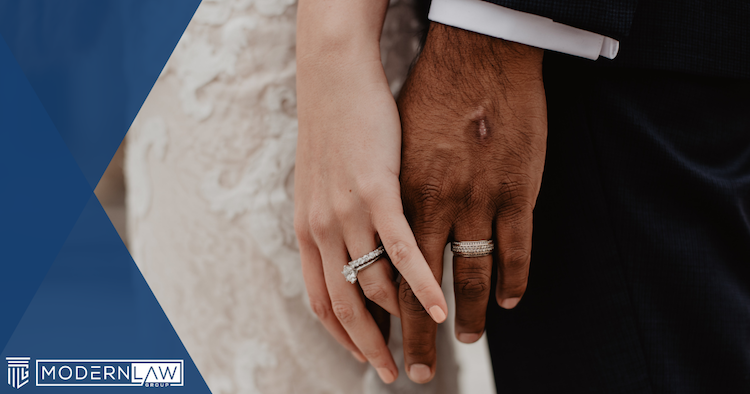 A K-3 visa allows spouses of United States citizens to come to the U.S. with temporary legal status while waiting to obtain a green card. Because it can take several months for U.S. Citizenship and Immigration Services to process a green card application, a K-3 visa shortens the amount of time married couples have to spend apart. For many people who need a K-3 visa, the smartest choice is to work with an experienced immigration lawyer.
K-3 Visa Overview
If you're married to a U.S. citizen and living abroad, you may not have to wait until U.S. Citizenship and Immigration Services, or USCIS, approves your green card petition before you come to the U.S. to join your spouse. You can apply for a K-3 visa, which will allow you to enter the country lawfully under family immigration laws.
Though K-3 visas are rarely issued, it's not because people don't qualify; it's because the processing time for a K-3 visa is similar to the processing time for a green card. For that reason, many people find applying for a K-3 visa to be unnecessary.
Eligibility for a K-3 Visa: Who Can Get One?
A U.S. citizen must petition the government for a K-3 visa on his or her spouse's behalf. Your spouse may qualify for this type of visa if:
You and your spouse are married
They are the beneficiary on a Form I-130, Petition for Alien Relative, that you have already submitted
Your spouse wishes to come the U.S. while he or she waits for the decision from USCIS on Form I-130
What About K-4 Visas?
A U.S. citizen's foreign spouse's children (the citizen's step-children) may be eligible to come with their parent, but they need K-4 visas to do so. In order to qualify, the children must be:
Under the age of 21
Unmarried
The child of the K-3 visa applicant you are filing for
You can file for your spouse and his or her children at the same time.
How to Apply for a K-3 Visa
For most people, the simplest way to apply for a K-3 visa is to work with an attorney who can fill out and file the forms. That way, you don't have to worry about filling in the wrong petition, including the wrong information, or making any other mistakes.
Before you can file a K-3 visa petition for your spouse, you must file two other petitions for your spouse: Form I-130, Petition for Alien Relative, and Form I-129F, Petition for Alien Fiancé.
You can obtain K-4 visas for the children of your spouse without filing additional Forms I-129F and I-130. Your attorney will list your spouse's children on the Form I-129F you file for your spouse.
However, before your spouse's children apply for green cards, you will need to file separate Form I-130s for each of them. Under U.S. immigration law, you only have an eligible step-parent/step-child relationship if the child was under the age of 18 when you and your spouse got married.
What Happens if USCIS Grants Your Form I-130 While the K-3 Visa is Pending?
If USCIS grants your Form I-130 while you're applying for a K-3 (or K-4) visa for your spouse, you no longer need the K visa. That's because the immigrant visa is immediately available for them upon I-130 approval. That's the main reason many people don't bother to apply for this visa – especially considering that K-3 and K-4 visas have the same processing time as a Form I-130 does. Essentially, you're just creating an additional expense for yourself, though there are some circumstances in which it makes sense to apply for these visas. Your attorney can give you further guidance.
How Long Can a Person Remain in the U.S. on a K-3 Visa?
The Department of Homeland Security issues K-3 visas for two-year periods. You can't usually change your status to a different type of nonimmigrant visa if you're in the U.S. on a K visa.
K-4 visas for spouses' children can also be issued for a two-year period of stay. However, if the child will turn 21 during that time, DHS will issue the visa until his or her birthday. For example, if the K-4 visa is issued on the child's 20th birthday, it expires just one year later, on his or her 21st birthday.
Can You Extend Your Stay on a K-3 Visa?
Those on K-3 or K-4 visa can apply to extend your stay if you do so 120 days before your visa expires. You must prove that your Form I-130, I-485 or immigrant visa application is still pending, or show a good cause as to why you didn't file Form I-485 or an immigrant visa application after USCIS approved your Form I-130.
USCIS will grant an extension in two-year increments for both K-3 and K-4 visas.
Can You Work in the U.S. if You Have a K-3 or K-4 Visa?
You are permitted to work in the U.S. if you have a K-3 or K-4 visa. You don't have to file a separate petition to get work authorization, but to get proof of having it, you can file an Application for Employment Authorization, or Form I-765, at any time after you've been admitted to the United States. You don't have to file that form, though; instead, you may apply for a green card, then submit an application for employment authorization based on your pending green card application.
Temporary Travel on a K-3 Visa
You can temporarily travel outside the United States if you have a K-3 or K-4 visa without an advance parole document. You may simply use your K-3 or K-4 visa to reenter the country. There is an exception, however: If your visa will expire before you return and your Form I-485 is still pending, you need advance parole or you risk being denied entry.
Alternatives to Applying for a K-3 Visa
Rather than applying for a K-3 visa, you may simply prefer to apply for a green card. In fact, for couples who are already married and living in separate countries, it's nearly always faster, simpler, and easier to go through consular processing to obtain a green card for the non-citizen spouse.
What is Consular Processing?
Consular processing means that a non-U.S. citizen goes to a U.S. embassy or consulate in his or her home country to complete a green card application. You go through consular processing after USCIS approves an I-130 petition for you. The National Visa Center, or NVC, will transfer your application file to the appropriate consulate; that's where you'll go for the rest of the process.
During consular processing, the petitioner (the U.S. citizen) and the beneficiary (the foreign spouse) will have to fill out paperwork, which may include Form DS-5540, Public Charge Questionnaire. This form is designed to ensure that you won't have to rely on the U.S. government for financial support after you arrive in the country.
The foreign spouse will have a medical exam and go through an interview with a U.S. consular official. There's no guesswork involved; you will receive a written notification that tells you when and where to show up. The U.S. government uses the information it gathers from you during an interview as an opportunity to double-check the information you and your spouse included on your application. The consular official will check your medical, financial and criminal records to make sure you're admissible to the U.S.
During your interview, the consular official will also attempt to determine whether you only married your spouse to gain an immigration benefit. It's illegal to marry someone just to get a green card, so the official who talks to you may ask you personal questions (such as which side of the bed your spouse sleeps on, how you or your spouse proposed or anything else that may indicate whether you have a genuine marriage).
Getting an Approval After Consular Processing
You may not be approved for a green card at your consular processing interview (although it does happen). If you're not approved immediately, the consulate or embassy will let you know when to come back to pick up your immigrant visa. There's a time limit on your visa, which means you must use it within a certain time frame to enter the United States.
Arriving in the U.S. After Consular Processing
If you obtain your green card through consular processing, you don't need to apply for employment authorization. A green card entitles you to live and work anywhere you want within the United States – you're a lawful permanent resident.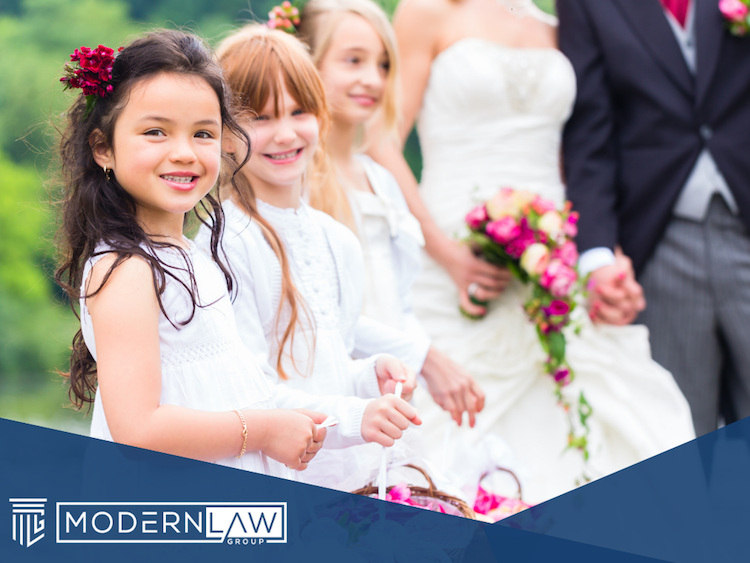 Do You Need to Talk to an Attorney About Whether a K-3 Visa is Right for You?
There are some situations in which a K-3 visa is the right choice – and if you're not sure about your situation, we highly encourage you to speak with an immigration attorney about your case. We can tell you whether you should apply for a K-3 visa or skip straight to your green card application; just call our office today to schedule a consultation.