Citizenship
Русский перевод
Traducción al Español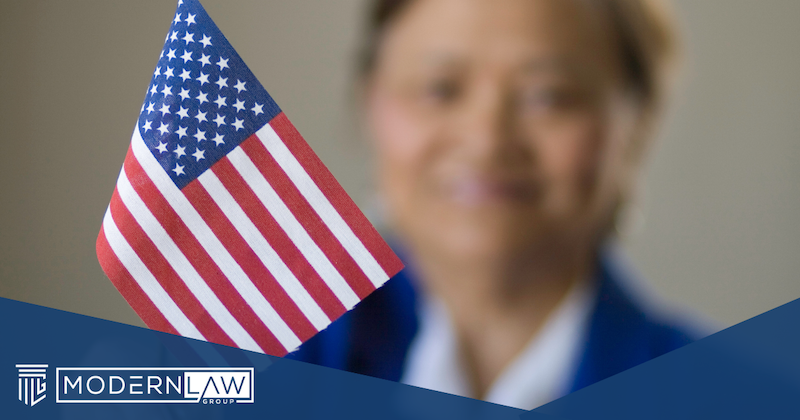 If you're like many people, you dream of U.S. citizenship – and working with an attorney may be the simplest way for you to get it. This guide breaks down how to get U.S. citizenship and what it takes to qualify.
Guide to U.S. Citizenship With Help From an Immigration Attorney
The process of getting U.S. citizenship – provided you didn't acquire it at birth – is called naturalization. When you're a naturalized citizen, you can get a U.S. passport, live and work anywhere you'd like in the United States, and gain the same rights and responsibilities as any natural-born citizen has; you have the right to :
Apply for federal employment that requires U.S. citizenship
Run for elected office
Vote in elections for public officials
You also gain certain responsibilities, such as the responsibility to:
Support and defend the U.S. Constitution
Participate in the democratic process
Serve on a jury when called upon
Eligibility Criteria for U.S. Citizenship Through Naturalization
To apply for naturalization, you must be at least 18 years old at the time you file your application; you must also be able to read, write and speak basic English, as well as demonstrate good moral character. You must also show that you have some knowledge and understanding of United States history and government, and that you have loyalty to the principles outlined in the U.S. Constitution. There are a few other requirements, as well, and your immigration attorney can explain each to you.
When Can You Apply for U.S. Citizenship?
For the most part, you must be a lawful permanent resident of the United States for three or five years at the time you apply for citizenship, depending on the naturalization category you're using. If you're married to a U.S. citizen you may apply for citizenship after three years; everyone else must wait five years.
Steps to Becoming a U.S. Citizen
After you have your green card, provided that you're eligible to become a naturalized U.S. citizen, you'll have to follow a series of steps. Your immigration attorney will fill out and file the appropriate paperwork to get the U.S. government to consider your petition; from there, you'll have to attend a biometrics appointment.
At your biometrics appointment, a government official will fingerprint you and collect other identifying information as necessary.
Then, you must attend a citizenship interview at a U.S. Citizenship and Immigration Services office. During your interview, a USCIS officer will confirm your answers to the questions on your immigration forms. They'll also review your entire immigration file and test your knowledge of U.S. civics and the English language.
After you pass your interview and the U.S. citizenship test, you'll receive a decision from the U.S. government. Then, you'll attend an oath ceremony where you'll take the Oath of Allegiance to the United States and become a naturalized citizen.
How Long Does it Take to Get Citizenship?
After you've had your green card for the appropriate amount of time, it typically takes between 4 and 6 months for your petition to make it through the naturalization process. That means you could take the Oath of Allegiance to the United States and swear in as a citizen within less than a year from applying.
Do You Need to Talk to an Immigration Attorney About Citizenship Through Naturalization?
If you'd like to become a U.S. citizen, our team is here to help. Call our office today to learn more about your options and start the process.