Immigration Lawyer in Chicago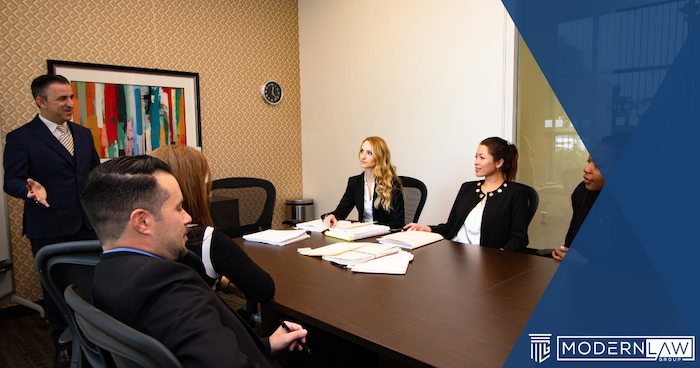 Starting a new life in a foreign country can be daunting. Immigration is not just about changing homes. It is about adapting to a new culture, facing language barriers, and dealing with government regulations.
Whether you're an individual or a family, immigration involves dealing with several complex legal procedures. Therefore, it's crucial to find an experienced immigration lawyer in Chicago who can guide you through the process. This is where Modern Law Group comes in. Our law firm in Chicago provides exceptional legal services in all areas of immigration law. From business immigration to family immigration, we're here to help you with all your immigration issues. Here's a closer look at a few of our services.
Immigration Lawyer Services in Chicago
Fiancé Visas
At Modern Law Group, we understand the excitement and anticipation that comes with planning to reunite with a fiancé or fiancée. We assist clients to file for K1 visas (also known as fiancé visas) that allow foreigners to enter the US solely to marry their US citizen fiancé. Our immigration attorneys have years of experience in assisting and obtaining K1 visas for clients from all over the world. We'll guide you through the process, making it as seamless as possible.
Asylum Services in Chicago
Applying for asylum is an option for individuals who have a fear of persecution in their home country. It can be difficult to prove the eligibility of asylum, but our immigration attorneys are trained to help you through the process. We are receptive to your situation and will work to ensure that your asylum application is filed correctly, accompanied by all the necessary evidence to prove your claims.
Green Cards
If you're considering the path to obtaining a green card, you're not alone. It's a big step and can feel overwhelming. That's where an immigration lawyer in Chicago can be of great assistance to you. With a trustworthy and experienced green card immigration lawyer by your side, you'll have expert guidance at every step of the process. From navigating the paperwork, to understanding the legal requirements, we'll help alleviate your concerns and ensure that you have the best chance of success. We strive to get applications processed as quickly as possible while ensuring that they are submitted with all necessary documentation.
Gain US Citizenship in Chicago
Becoming a naturalized US citizen is an essential part of the American dream for many immigrants. Our immigration attorneys at Modern Law Group can help you acquire citizenship in the US. We'll advise you on all the necessary requirements and assist in preparing the necessary paperwork, for the interview and the test. We stand by our clients through every step of their journey toward citizenship.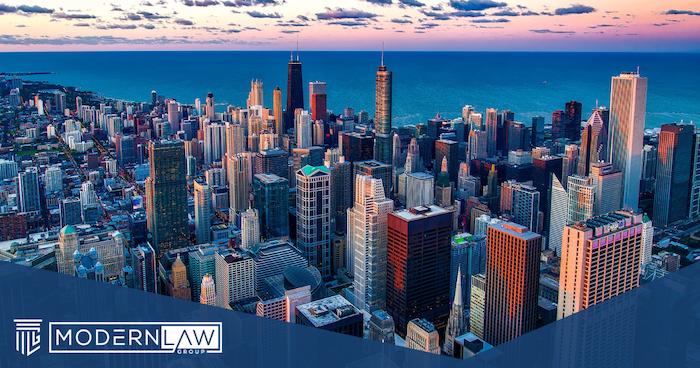 Investor Visas and Business Immigration
Modern Law Group's experienced attorneys have a wealth of knowledge in assisting businesses and entrepreneurs with their immigration needs. Whether it's an investor visa, a temporary employment-based visa, or a business green card, we can help you navigate the different visa categories and requirements. Our attorneys work closely with you to understand your business needs and customize a strategy that suits you.
Schedule a Free Consultation with an Immigration Lawyer in Chicago
Navigating the immigration process can be challenging, but it's doable with the right legal help by your side. At Modern Law Group, we're dedicated to helping clients in Chicago through all the immigration legal procedures with a strong focus on family immigration, investor visas, business immigration, and other immigration processes.
Our immigration attorneys are experienced and possess excellent knowledge of the current immigration laws and regulations. So if you're looking for immigration lawyers who can guide you through the process in Chicago, don't hesitate to contact Modern Law Group today!