Asylum Lawyer
Русский перевод
Traducción al Español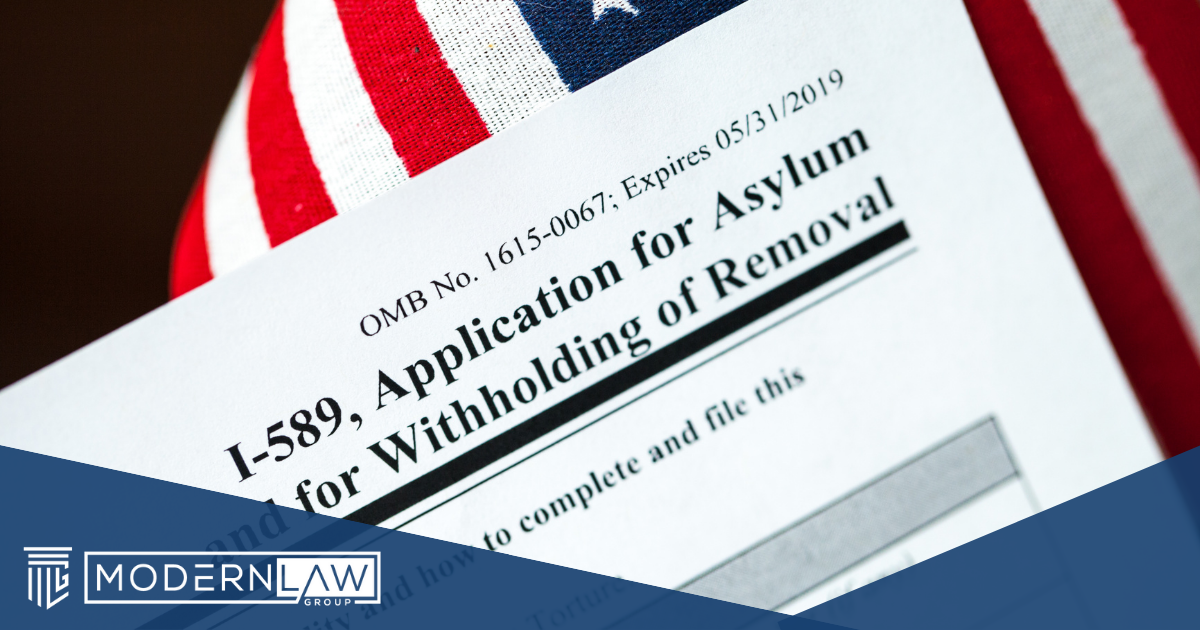 Asylum allows you to live in the United States, get work authorization, get a green card and ultimately file for U.S. citizenship. Our law office can help you determine whether you're qualified to petition the U.S. government for asylum or whether you should apply for a visa to come to the United States instead. Only some people qualify for asylum, and those people must meet certain conditions.
If you are qualified for asylum, we can file on your behalf and represent you through the legal process. We have asylum attorney offices in both San Diego, California; Brooklyn, New York; and Arlington, Texas, but we can help you no matter where you are located in the United States or around the world.
What is Asylum?
Asylum is a legal status used in U.S. immigration law. When a person has asylum in the U.S., they're allowed to remain in the country so that they're protected from persecution in their home countries.
You may be eligible for asylum if you enter or request entry in the United States and apply for protection. If the U.S. grants you asylum, you don't have to return to your home country.
Qualifying for Asylum in the U.S.
Not everyone qualifies for asylum in the United States. To qualify, you must show that you're a refugee who's unable or unwilling to return to your country of nationality because you'll be persecuted. You must have a "well-founded" fear of persecution, which means it's reasonable to expect that you'd be persecuted if you returned home; if you've been persecuted in the past, it's much easier to show the U.S. government that you're likely to be persecuted in the future, too.
You can't simply say that you'll be persecuted, though. The persecution must be related to your race, religion, nationality, membership in a social group or political opinion. Economic hardship is not a valid reason to file for asylum.
A Word on Persecution and Asylum
Persecution means serious, targeted mistreatment. It doesn't have to be physical; persecution covers a wide range of harms and acts. These harms and acts must be more severe than simple harassment. Some of the forms of persecution you may be able to use to ask for asylum in the United States include:
Physical violence, such as beating or assault, rape or sexual abuse, genital mutilation, invasive physical examinations, forced abortion or sterilization, forced labor and other forms of physical abuse
Torture, whether it's physical or the deliberate infliction of mental harm, or prolonged unlawful detention
Human rights violations, such as genocide
Threats of harm, particularly if the harm is serious or caused emotional or psychological damage
Unlawful detention (not including lawful detention), which occurs when a person is detained without due process, or when someone is detained for political or discriminatory reasons
Infliction of mental, emotional or psychological harm, including surveillance, interference with a person's privacy, intimidation, or being forced to participate in conduct that runs counter to a person's deeply held beliefs and convictions
Economic discrimination or harm, including the deliberate deprivation of food, housing or employment and the destruction or confiscation of property
Several other forms of discrimination or harassment, such as denial of a passport, restrictions on access to education, or pressure to work for the government or another organization
In immigration terms, persecution must be at the hands of your government or at the hands of a group that your government can't – or won't – protect you from.
How Do I File for Asylum?
You may apply for asylum with USCIS form I-589 if you are already in the United States, ideally on a valid visa. This process is known as affirmative asylum. If you're already in the U.S., you must apply for asylum within one year of your arrival – you cannot wait longer.
If you're outside the U.S. and do not have a valid visa to enter the country, you can claim asylum at a port of entry, such as a border crossing. This process is known as defensive asylum and is far more complex.
How Asylum Works
Depending on whether you apply for affirmative asylum or defensive asylum, the process may start with U.S. Citizenship and Immigration Services (USCIS) and usually ends up in the courts for a decision. The two types of asylum – affirmative and defensive – follow two different processes.
Affirmative Asylum When You're Already in the USA
Once you file an asylum petition, the U.S government may take several months (or even years) to review it. Approximately five months following the filing of the application, you will be allowed to apply for authorization to work in the United States.
At some point, typically one to three months following the application, you will be called in for a USCIS interview. If the USCIS officer is satisfied that you have a legitimate claim for asylum, they will grant it. If there is any uncertainty, your asylum case will be referred to the courts. For this reason alone, many people choose to work with a lawyer who focuses on asylum. You should choose wisely; you need an attorney you can trust to represent you effectively so that you get the best possible outcome.
You may remain in the United States while the process is pending.
Defensive Asylum When You're Outside the USA Without a Visa or Unlawfully Present in the USA
The defensive asylum process is very complex and usually includes the applicant being detained for at least a short period of time; sometimes people are detained for a long time. Officially, the applicant is in removal proceedings during this entire process so having an experienced immigration attorney and asylum lawyer can be critical to a successful outcome.
The defensive asylum process completely skips the USCIS phase and is dealt with only in the courts. Unrepresented clients have about a 10 percent chance of being approved, so anyone considering this process should have a qualified asylum attorney to represent them. Feel free to call our immigration law office to discuss your case in detail before contemplating filing asylum this way.
Asylum Approval
If you are granted asylum, you and your eligible spouse and children included in your application will be permitted to stay in the United States. Your dependents can apply for work authorization, as well, and may eventually adjust to lawful permanent resident status. That means you and your family will become green card holders. Being a lawful permanent resident with a green card in the U.S. allows you to live and work anywhere you'd like in the country.
Asylum Denial
If you are not granted asylum, the Department of Homeland Security may use the information you provide to establish that you are removable from the United States. If you're removable from the United States, you'll be ordered to leave. If you're ordered to leave, you and your family must exit the U.S. and, in some cases, may be barred from reentering for a certain period of time.
What Will an Asylum Lawyer Do for You?
Your asylum attorney will be able to fill out and file your petition with the U.S. government on your behalf. Your lawyer will also be there to answer your questions every step of the way, helping you file for work authorization while your application is pending and checking on the status of your case so you know where you stand. Your lawyer can also represent you in court if necessary – and if you're unfortunately referred for removal proceedings, your attorney will work hard to get you the best possible outcome.
Do You Need to Talk to an Asylum Attorney?
If you're considering asking for asylum in the U.S., or if you've already asked the U.S. government for its protection, we may be able to help you get the best possible outcome.