About Us
Русский перевод
Traducción al Español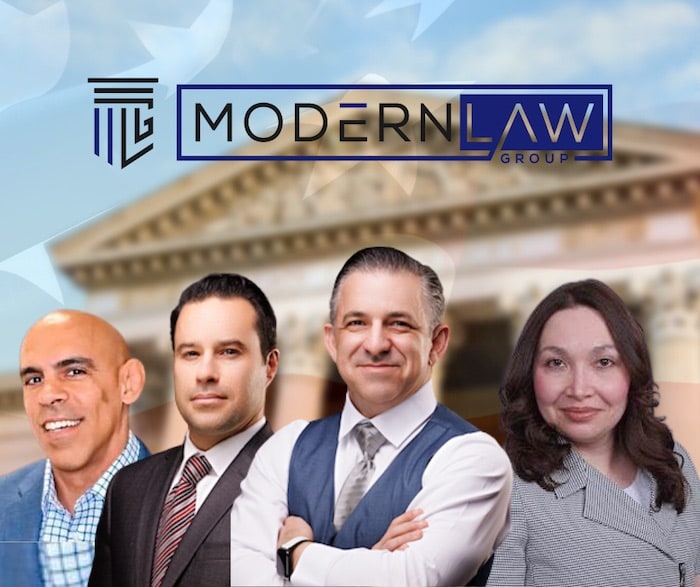 Founded by Deron E. Smallcomb back in 2009 and as a Law Office since 2012, the San Diego, Chicago, Miami, Dallas and New York based Law Offices focus on Business and Family Based Immigration & Asylum Law throughout the country. Garnering 10,000+ approvals, earning a 99%+ success rate, the firm has raised the standard for client advocacy.
This staff was hand picked to serve our global clientele, we speak multiple languages: Spanish, Russian, Ukrainian, Tagalog / Filipino, Chinese, French, Kapampangan and more which enables us to communicate at a high level with clients. Meet the team that has seen almost every type of case and can likely help you with yours.
Meet Our Team
Deron Edward Smallcomb, Esq.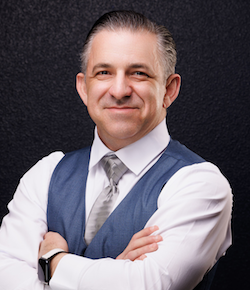 Supervising Attorney
Deron filed his own fiance visa in 2007 and then founded the office in 2009 to help others. Since that time he has been involved with helping clients get over 10,000 immigration approvals!
Read More
---
David Rodriguez, Esq.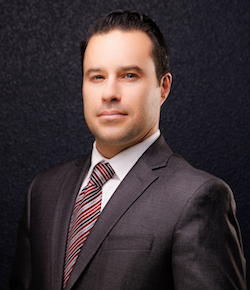 San Diego Office - Lead Attorney
David has been working in Immigration since 2010. He has personally helped thousands of clients start their lives in America or remain here to do so. David oversees the San Diego office and is able to assist clients on a vast array of Immigration matters.
Read More
---
Vilena Ramini, Esq.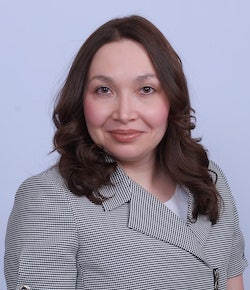 Lead Russian Speaking Attorney
Vilena is dedicated exclusively to practicing U.S. immigration law. She holds a J.D. from Rutgers School of Law and a B.A. from the State University of New York at Binghamton. As an immigrant herself, Vilena understands first-hand the importance of navigating the U.S. immigration process properly.
Read More
---
Kenneth Primola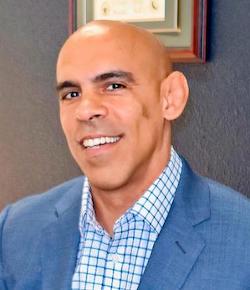 Attorney – San Diego Office
Ken graduated from the Dickinson School of Law in 2004. Shortly thereafter he clerked for the Honorable Ronald E. Vican in Monroe County. Ken has experience with waivers, visas and asylum matters among other areas.
Read More
---
Alex Kononenko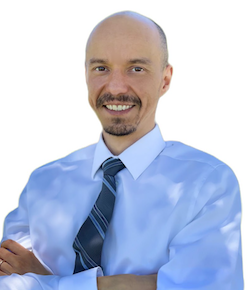 Attorney
Alex Kononenko is a goal-focused immigration attorney passionate about achieving successful results for each client. His connection to immigration law is profoundly personal and has been a primary motivator of his career.
Read More
---
Igor Harris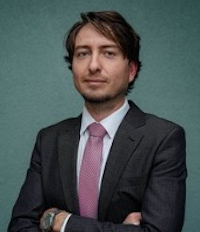 Attorney
Igor Harris is from Yekaterinburg, Russia. Received a bachelor's degree from Indiana University, an MA in international relations from the University of San Diego, and a law degree from California Western School of Law.
Read More
---
Anastasia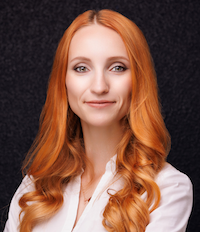 Manager – Russian Speaking Department
Anastasia is originally from Russia and has personal experience with family-based immigration. Her expertise is in Asylum, removal proceedings, and family-based immigration. She has been successful in helping the attorneys assist Russian speaking clients for over 5 years.
---
Roseanne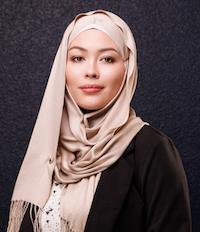 Senior Paralegal
Rose is the Senior Paralegal at Modern Law Group. She has excelled in the family immigration field - managing over 800 cases, since 2014. Under the supervision of our attorneys, she has reviewed thousands of outgoing petitions, resulting in our firm's high approval rate. She appreciates the diversity, the challenges, and the satisfaction of helping couples and families reunite in the US. Rose was born and raised in the Philippines, and later moved to Honolulu, through the Consular Report of Birth Abroad process. She graduated from Chaminade University with a degree in Business Administration. Prior to joining our firm, Rose worked as Guest Relations Coordinator for Castle Resorts and Hotels. In her spare time, you can find her drawing digital art, learning Arabic, cooking, or playing basketball.
---
Carlos Gomez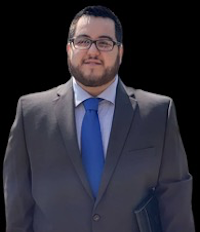 Lead Spanish Speaking Paralegal – TX Office
Carlos Gómez earned his bachelor's degree in Translation and Interpretation for the Medical and Legal field from the University of Texas at Arlington. He is state certified for Translation and Interpretation in the state of Texas. His career started as a Court Interpreter, where he assisted an attorney in court with interpretation for clients. Later an opportunity opened, and Carlos became the attorney's paralegal. He has been working as an immigration paralegal for nearly 8 years with a specialty in Hardship Waivers. Carlos is a DACA Dreamer, and personally lived what many of clients have been through. This allows him to have a greater understanding of their situations. His goal is to become an attorney and continue to help the immigration community.
---
Maria M.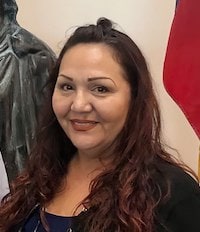 Lead Paralegal – TX Office
Maria has been helping others with their immigration and criminal issues since 2003. She has a passion for helping others and has helped countless clients meet their immigration goals. Maria is originally from Mexico and now lives and works in our Fort Worth, TX office. She speaks both Spanish and English.
---
Angela A.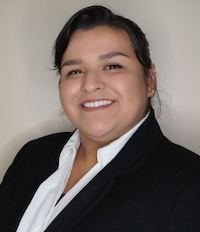 Spanish Speaking Paralegal – TX Office
Angela was born and raised in Fort Worth, Texas where she now works as a paralegal with Modern Law Group. She earned her paralegal certification from Texas Christian University and graduated from St. John's University with a degree in Criminal Justice. Angela has a passion for immigration and hopes to continue her pursuit in becoming an immigration attorney.
---
Darina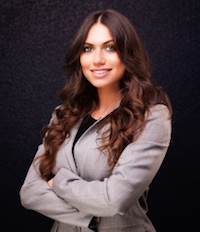 Client Success/Lead Russian Speaking Paralegal – TX Office
Darina graduated the University of Texas with a bachelor's in political science. She speaks both English and Russian and became interested in the immigration field as a child upon visiting her family in eastern Europe. Growing up with two immigrant parents, Darina's passion has always been to help people achieve a better life and greater opportunities. She is extremely dedicated to everyone's individual and unique circumstances and does everything she can to help and accommodate her clients.
---
Olga K.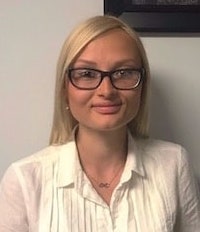 Client Coordinator – Russian Speaking Clientele
Olga has worked in the immigration field for the past 10 years. As a paralegal she has helped the Russian community with all kinds of immigration issues; Political Asylum, Green Cards and almost all types of visas. She now helps Modern Law Group screen potential clients for various types of immigration cases.
---
Marina S.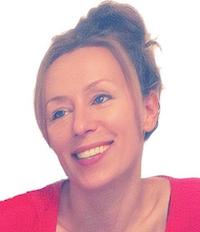 Lead Asylum Intake Manager – NY Office
Marina is based in our NY Office and helps the attorneys' meet client's needs. Often times she is the first person to speak with a client about their potential Asylum case. In her experience, she has helped the Ukrainian, Russian and Belarusian speaking community with matters such as Political Asylum and Family Based Immigration.
---
Elvira M.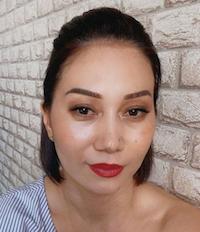 Russian / Kyrgyz Speaking Paralegal
Elvira's passion for immigration law is rooted in her own immigration story. Elvira was born overseas and later became a naturalized citizen of the United States. Accomplished her international law degree overseas and later graduated from Austin Peay State University of Tennessee with a Bachelor's in Psychology and master's in neuroscience. She is multilingual and speaks English, Kazakh, Russian, Kyrgyz, and Turkish. While obtaining lawful status for her family members she faced many immigration difficulties that her determination and ability to research and learn; she ultimately was able to help her family live freely in this country. There and then she knew she wanted to help other immigrants achieve the "American Dream" that her family was blessed with.
---
Amilamia (Ami)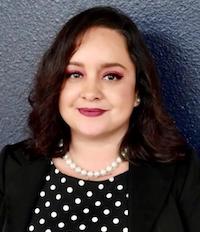 Spanish Speaking Paralegal – CA Office
Amilamia enlisted in the U.S. Air Force shortly after high school. She worked in military law enforcement and eventually promoted to criminal investigator, cementing her interest in all things legal related. After her enlistment ended, Amilamia worked for both State and Federal Courts in Arizona. Amilamia obtained her Bachelor's Degree in Criminal Justice through Park University, and her Interpreter Certificate through the National Center for Interpretation at the University of Arizona. Having grown up with immigrant parents, Amilamia decided she wanted to serve the immigrant community more closely. She has been working in immigration for nearly 5 years in the San Diego, CA area. On her off time, Amilamia dances Folklorico and Flamenco. Amilamia speaks both English and Spanish.