Brooklyn
Русский перевод
Traducción al Español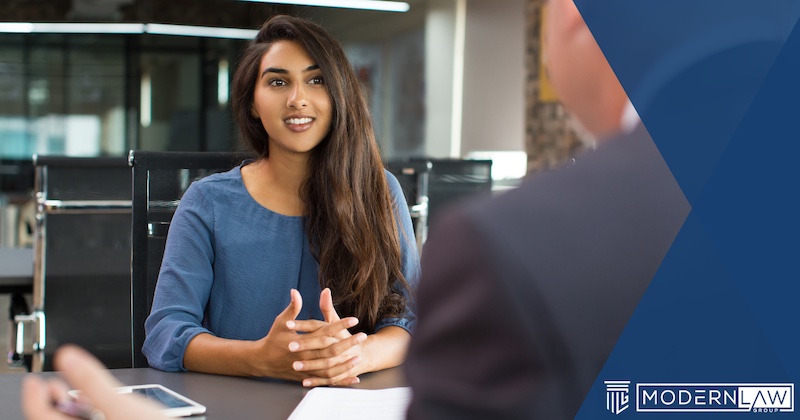 When you need a Brooklyn immigration attorney, whether it's because you're interested in coming to the U.S. (or sponsoring a family member) or your business needs to bring in foreign talent, we're here to help. Our firm focuses on immigration cases, and our attorneys can help you with a wide range of services.
Working With a Brooklyn Immigration Attorney
Your Brooklyn immigration attorney can help you with matters such as:
Asylum and refugee status
Business immigration
Citizenship and naturalization
Family immigration
Fiancé visas
Green cards
Working With a Brooklyn Immigration Attorney to Get Asylum or Refugee Status
The United States sometimes offers people its protection from persecution. You may apply for asylum or refugee status if you have been – or are in danger of being – persecuted in your home country due to:
Race
Religion
Nationality
Political opinion
Membership in a certain social group
You may apply for refugee status if you're currently outside the United States. If you're already in the United States, whether you unlawfully crossed a border, overstayed a visa, or are here on a valid and current visa, you may apply for asylum. Both are essentially the same; the only difference is in where you live when you file a petition with the U.S. government.
Business Immigration Help for Companies
When a business wants to hire foreign workers, it must meet stringent standards – and for most companies, the best course of action is to work with a Brooklyn business immigration attorney. Your company's attorney can make sure you're in compliance with U.S. immigration law every step of the way, as well as advise you on the appropriate types of visas for your workers. Your lawyer will also fill out and file the appropriate paperwork on your behalf.
If you're an investor or a certain type of worker, you may not need an employer to sponsor you. However, for the most part, anyone who wants to work in the U.S. must already have a job waiting for them in the United States.
You may also be interested in these types of business visas:
Citizenship and Naturalization Services From a Brooklyn Immigration Attorney
When a foreigner wants to become a U.S. citizen, the process is called naturalization. Not everyone is eligible to become a naturalized citizen of the United States – but for those who are, it's often easier to work with an attorney throughout the process.
You must usually have lawful permanent resident status in the United States for at least five years before you can apply for citizenship. However, exceptions do exist; most notably, if you're married to a U.S. citizen, you only have to wait for three years before you can file a petition to become a naturalized U.S. citizen.
When you become a U.S. citizen, you acknowledge that you have certain rights and responsibilities, such as the right to vote and the responsibility to serve on a jury when called. Additionally, like green card holders (lawful permanent residents), you're permitted to live and work anywhere in the United States – and you may apply for and receive a U.S. passport, as well.
If you're interested in naturalizing, working with a Brooklyn immigration lawyer can smooth out the process. Your lawyer can tell you what to expect from start to finish, answer your questions every step of the way, and fill out and file your citizenship paperwork. Your attorney can also explain what to expect from your immigration interview and tell you how to prepare for the U.S. citizenship test.
Family Immigration
In many cases, it's possible to bring your foreign family members to the United States through a family immigration program. However, you may only sponsor certain family members – typically those in your immediate family – and they must each meet admissibility criteria to the United States.
U.S. citizens and green card holders may sponsor spouses or fiancés, as well as unmarried children who are under the age of 21. A U.S. citizen may also sponsor their parents, provided that the citizen is over the age of 21 at the time of the application. These types of visas are always available to immediate relatives, which means there's no waiting list.
Some people have to use family preference visas to obtain green cards for their family members. There are caps on the number of family preference visas that the U.S. government is allowed to give out each year. That means in many cases, there are waiting lists; family members may wait years for a visa and green card in these situations.
Obtaining a Fiancé Visa With Help From a Brooklyn Immigration Attorney
If you're a United States citizen, you may be able to bring your foreign fiancé to the U.S. so you can get married. Using a K-1 fiancé visa, your future spouse is permitted to enter the U.S. with the purpose of planning your wedding and getting married. However, you only have 90 days to marry after your spouse arrives in the United States.
After you're married, your fiancé is eligible to adjust their immigration status and obtain a green card.
Note: K-1 fiancé visas are only available to U.S. citizens, who must apply on their fiancé's behalf.
Getting a Green Card in the U.S. With a Brooklyn Immigration Lawyer's Help
Becoming a lawful permanent resident of the United States gets you a green card; that's the document that shows your LPR status. With a green card, you may live and work anywhere you want in the United States. A green card is also the last step on the path toward becoming a naturalized citizen. For many people, working with a Brooklyn green card lawyer is the simplest way to move forward. An attorney can explain the process, answer your questions and ensure that all your paperwork is filled out and filed properly.
Do You Need to Talk to an Immigration Attorney?
If you're thinking about immigrating to the United States to live or work, or if your company needs to hire foreign workers, we may be able to help you. Call our office today to schedule your completely free consultation with someone who can explain your options.