In-Person Interview Waiver for Immigration Visa

In retrospect, we know that the COVID-19 pandemic impacted people around the globe due to travel restrictions, border closures, and limited capacity and hours for consular offices. If you were already in the United States, you were fortunate enough to be able to be with your family. But thousands of families were unable to reconnect with their loved ones due to the inability to obtain a visa.
In March 2020, the Department of State (DOS) suspended routine visa services at U.S. embassies and consulates around the world. By July of that year, posts were able to resume services on a case-by-case basis, depending on local conditions and emergency response capabilities. But the backlog of visa cases had already been exacerbated and resulted in excruciating wait times for application processing and interview appointments—making the prospect of getting a visa seem hopeless for tens of thousands of people.
But, the Department of State made a decision that greased the wheels of the visa application process, which has provided some degree of relief for hopeful applicants around the world.
That relief is called the In-Person Interview Waiver.
So, let's catch you up on what it is, what's happened since its inception, and how you can take advantage of it.
The In-Person Visa Interview Waiver is Adopted (It Expires on December 13, 2023)
With COVID-19 getting smaller and smaller in the world's rearview mirror, a high number of intending immigrants still awaited a visa. A vast majority were people who had already been issued an immigrant visa, but due to COVID-19 travel restrictions they were unable to seek admission into the U.S. while the visa was still valid—forcing them to apply for a new one.
In light of this, the DOS concluded that requiring the recipient of a previously-approved, but expired, immigrant visa to attend a second in-person interview would "significantly strain consular resources," let alone add to the visa backlog. The agency took action, and on December 13, 2021 enacted the Temporary Final Rule, TFR, (the basis of the In-Person Interview Waiver). The rule temporarily authorized consular officers to waive the requirement that an immigrant visa applicant appear in person for an interview if they had previously been approved for an immigrant visa in the same classification on or after August 4, 2019, and if their visa had expired within the last 48 months. This would help alleviate long visa wait times, and at the same time help minimize exposure to COVID-19. The waiver expires on December 13, 2023.
It's important for you to know that consular officers aren't required to implement the in-person interview waiver. Doing so is at their discretion, and on a case-by-case basis. So, it's best for you to visit the website of your appropriate U.S. consulate to see if that office is implementing the program, and to get guidance on how to apply for a visa without an interview.
Did You Know That You Have to Qualify for the In-Person Visa Interview Waiver?
According to The State Department, nearly 49,000 individuals were issued immigrant visas between August 4, 2019, and September 30, 2021, and had not yet sought admission to the U.S.
To qualify for the discretionary in-person interview waiver, you must:
Have been issued a U.S. immigrant visa on or after August 4, 2019
Not have traveled to the U.S. on the immigrant visa
Seek an immigrant visa in the same classification and pursuant to the same approved petition as the previously-issued, expired visa
Qualify for an immigrant visa in the same classification
Have no changed circumstances that could affect your eligibility for the visa.
It's important for you to know that you may be required to complete a new Form DS-260, Online Immigrant Visa and Alien Registration Application, which will require the submission of:
Required updated documents
Documentation for medical exams
An application processing fee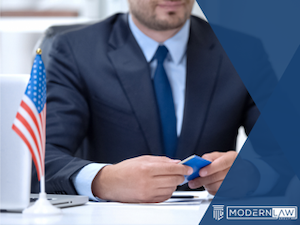 As immigration law continues to adjust to governmental policy changes regarding the handling of COVID-19, it can be a challenge to know and understand all of the latest developments and how they affect your immigration status.
New policies, and the paperwork you have to submit to keep up with the changes, can be difficult. That's why it's important to work with an immigration attorney. A skilled attorney will show you what to do to be in compliance so that your visa application, or other application for immigration benefits, can move forward without unnecessary delays.
In anticipation that the COVID-19 pandemic would become less pervasive, and that regular travel would resume in many respects, the State Department preset the TFR In-Person Interview Waiver to automatically expire on December 13, 2023. The Department feels that the two-year window provided by the waiver (enacted on December 13, 2021) will be enough time to make significant progress in the reduction of the backlog of cases worsened by the pandemic.
If you need help with understanding how this waiver affects you or your loved one, please do not hesitate to contact us. Our goal is to help reunite you and your family, and we are constantly working to make your future dreams become a reality.
The In-Person Interview Waiver is Extended for Certain Nonimmigrant Visa Categories (Until December 31, 2023)
Here's an update for nonimmigrants that you should know about.
The Department of Homeland Security in conjunction with the U.S. Secretary of State decided to extend the waiver for in-person interviews for certain nonimmigrant visas until December 31, 2023. The extension covers select first-time and renewing visa types, including:
H-2, Temporary Agricultural and Non-Agricultural Workers
F and M Students
J, Academic Exchange Visitors
Certain approved individual petitions for these nonimmigrant temporary worker visas:
H-1B, Persons in Specialty Occupations
H-3, Trainee or Special Education Visitors
L, Intracompany Transferees
O, Individuals with Extraordinary Ability or Achievement
P, Athletes, Artists, and Entertainers
Q, Participants in International Cultural Exchange Programs
Under the parameters of the extension, these visa applicants must have:
Been previously issued a visa (of any type)
Never been denied a visa (unless the denial was waived or overcome)
No obvious ineligibility or potential ineligibility
Citizenship, or be a national of a country that participates in the Visa Waiver Program (VWP)—under the condition that they have no obvious ineligibility or potential ineligibility, and have traveled to the U.S. before under authorization provided by the Electronic System for Travel Authorization, aka ESTA. (These conditions apply to certain first-time F, M, and J visa applicants, or individual petition-based H-1B, H-3, L, O, P, and Q visa applicants)
What is the Current State of the Immigrant Visa Backlog?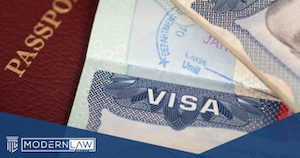 According to February 2023 figures shared on the State Department's website, the National Visa Center (NVC) reports that the current immigrant visa backlog for IV visas (visas for people who want to permanently live in the U.S.) is as follows:
444,828 applicants whose documentation is complete and who are ready for interviews (as of January 31)
36,372 applicants whose documentation is complete and were scheduled for interview appointments in February 2023
408,456 eligible applicants whose scheduling for an interview was still pending after appointment scheduling was completed for February 2023
NVC reaffirmed its efforts to decrease the backlog, writing "we are committed to resolving the immigrant visa backlog and transparently sharing the current status of our worldwide visa operations."
The center reminded visa applicants, and other interested parties, that the figures posted were only a snapshot of the backlog, and that the numbers change regularly as the backlog is reduced.
The NVC also pointed out that the figures were from cases that it deemed to be "documentarily complete," and were not a representation of cases that were transferred to embassies or consulates, cases that were being handled by USCIS for petition approval, or cases that did not have completed documentation.
A press release issued in December 2022 by the State Department spoke specifically about how visa appointment wait times had decreased. "These interview waiver authorities have reduced visa appointment wait times at many embassies and consulates by freeing up in-person interview appointments…We are successfully lowering visa wait times worldwide, following closures during the pandemic, and making every effort to further reduce those wait times as quickly as possible…"
The Department stated that almost half of nearly 7 million nonimmigrant visas issued in 2022 were processed without having an in-person interview.
Will the In-Person Visa Interview Waiver Become Permanent?
Many organizations have advocated for the in-person interview waiver to be adopted permanently, including the Presidents' Alliance on Higher Education and Immigration, the Council of Graduate Schools, and NAFSA Association of International Educators.
As yet, there has been no indication from the State Department or the Department of Homeland Security as to whether the in-person interview waiver will become permanent.