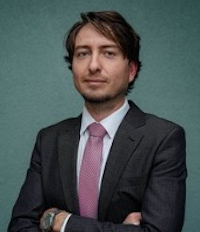 Igor Harris
Attorney
Русский перевод
Traducción al Español
Igor Harris is from Yekaterinburg, Russia. Received a bachelor's degree from Indiana University, an MA in international relations from the University of San Diego, and a law degree from California Western School of Law. Throughout his career, Igor worked as a line cook, videographer, process server, international program coordinator, and independent counsel for a quickly expanding southern California restaurant group. He continues to work with and represent a variety of businesses and artists from Southern California and beyond.
Upon the conflict between Russian and Ukraine, Igor felt compelled to shift his focus to helping people from the post soviet era to leave a precarious situation and find a new home here in the U.S. As an immigrant himself, Igor understands firsthand the importance of adequate legal representation in the complex and often times uncertain immigration process.
On his time off, Igor can most likely be found surfing, recording music, or shredding the snowy slopes of a nearby mountain.
Fluent in English and Russian.