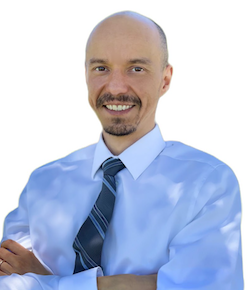 Alex Kononenko
Attorney
Русский перевод
Traducción al Español
Alex Kononenko is a goal-focused immigration attorney passionate about achieving successful results for each client. His connection to immigration law is profoundly personal and has been a primary motivator of his career. Alex was born in Eastern Europe, where he received his first JD degree. Alex restarted his professional endeavor in the US. He received his Master of Laws degree at the Ohio State University and then was admitted to the New York State Bar.
Alex strongly believes that immigrants always have and will continue to offer a flow of hardworking citizens, business owners, innovators, and creative individuals that fundamentally make the United States a better country.
Alex enjoys providing exceptional support, guidance, and help to clients as they overcome USCIS barriers. Alex has experienced the long-term separation from family that most immigrants endure. Nothing can replace the missed years of personal communication with relatives, especially parents. Sometimes US immigration regulations and laws are unnecessarily harsh towards people trying to stay together. Yet, it is one of the most fulfilling parts of Alex's practice to reunite these families who have been denied the opportunity to build a better future in the United States.
Fluent in English and Russian.
Education
J.D., Kharkiv National University of Internal Affairs, Kharkiv, Ukraine (2008)
Certificate in Advanced Crime Analysis, Portland State University, Portland, OR (2009)
Master of Laws degree, the Ohio State University Moritz College of Law, Columbus, OH (2015)
Jurisdictions Admitted to Practice New York, 2020
All 50 States (Immigration)

Professional & Bar Association Memberships
American Immigration Lawyers Association (AILA)
New York State Bar Association (2020)
Registered with the Executive Office of Immigration Review (EOIR)
Admitted to the United States Court of Appeals for the Ninth Circuit, District of California (2022)