Dual Citizenship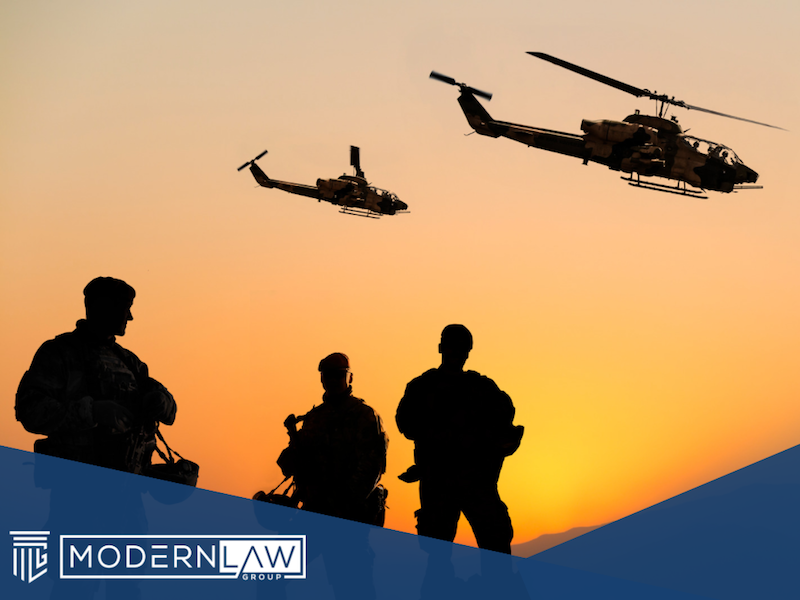 Everything You Need To Know About Obtaining Dual Citizenship | Modern Law Group
If you're a U.S. green card holder, you may be interested in obtaining dual citizenship. But not all countries allow their citizens to hold multiple citizenships and there are pros and cons of holding passports to multiple countries. We've outlined what you need to know to get started on obtaining U.S. dual citizenship.
What is Dual Citizenship?
Also known as dual nationality, a person has dual citizenship when they become a citizen of two countries, and share the rights and responsibilities of citizens of both nations at the same time.
How Many Countries Allow Dual Citizenship?
The United States, Spain, Turkey, and many nations in Europe, the Caribbean, and Central and South America allow dual citizenship. Eight countries, including Bulgaria, Croatia, Taiwan, and the Netherlands allow for dual citizenship "by descent," which means that if you have a parent, a grandparent, a great-grandparent, or another ancestor who was born in another country, you may be able to claim citizenship there.
If you're unsure if your home country allows dual citizenship, contact our office and we'll let you know your options.
Will You Lose Your Current Citizenship If You Become a Dual Citizen?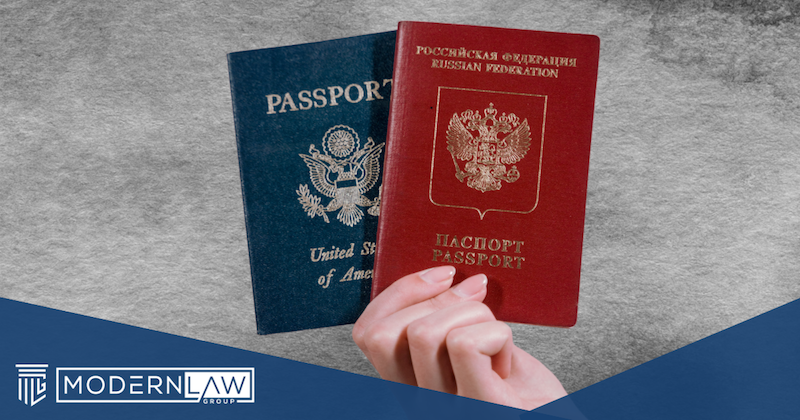 In the United States there is no requirement that citizens of other countries give up their birth citizenship in order to obtain U.S. citizenship. However, these citizens may lose some rights in their home country once their new U.S. citizenship is established.
Whether or not you lose rights as a citizen in your country of origin in order to gain citizenship in another nation all depends on the policies of your home country. Many countries allow dual citizens to enjoy all of their original rights as citizens. However, in some countries, citizens who obtain dual citizenship lose some of their rights, or even their citizenship, in their nations of origin.
For example, citizens in Egypt and Pakistan who obtain dual citizenship forfeit their right to vote and to occupy a government position in their home country. In Colombia, dual citizens can hold most government positions, but not Minister of Defense or Foreign Affairs. In the Philippines, dual citizens are prohibited from running for elected office.
If you are a citizen of India and become a citizen of another country, you have 90 days to renounce your Indian citizenship and surrender your passport, per the Indian Citizenship Act. Those who fail to do so could be penalized.
What Are the Advantages and Disadvantages of Dual Citizenship?
There are many advantages to dual citizenship. Typically, a citizen of two countries can vote in either country, and enjoys access to jobs, business ownership opportunities, and government benefits that may be inaccessible to non-citizens. A dual citizen can travel to their second country of citizenship without a visa.
Be aware, though, that dual citizenship may mean having to register for military service and pay taxes in both countries. Also, as a dual citizen you may lose the benefit of diplomatic protection and support from your original citizenship country if you encounter trouble and require assistance in your acquired country of citizenship, or even in a third country.
The potential drawbacks of dual citizenship played out on the world stage in late March 2022 when Russian President Vladimir Putin announced that he would draft Russian citizens into the country's armed forces amid its ongoing war against Ukraine. In late September the U.S. Embassy in Russia advised Americans to leave the country immediately. An alert sent out by the Embassy warned Americans with dual citizenship that Russia might ignore their dual status, stop them from leaving the country, and possibly draft them into the Russian military, according to Forbes. This happened as draft-eligible Russians fled to neighboring countries to avoid being forced to enlist.
How Do You Become a Dual Citizen?
If you are a foreign national living in the United States, you can acquire U.S. citizenship through naturalization. The process begins with filing Form N-400. Here is some of the documentation and evidence you'll need to submit with your form. Be sure not to include any original documents, unless it's specified in the instructions of your Form N-400:
A copy of your green card
A copy of your marriage certificate
Two photos where you face front and look straight ahead, passport-style
Form N-426 (Request for Certification of Military or Naval Service; this is if you are applying to become a citizen based on your military service)
A copy of your military orders (if you're applying to become a citizen based on your military service, and you're still serving in the military)
Evidence of employment abroad for your U.S. citizen spouse
Discharge orders (this is if you are applying to become a citizen based on your military service, and you're released from service)
Filing Form N-400 and all of the necessary documentation and evidence is a critical and oftentimes complicated step in the road to becoming a U.S. citizen, so it's important to get things right.
An immigration attorney can help ensure that your Form N-400 is properly completed, and that you include all of the appropriate documents, evidence, and filing fees with your submission. Our attorneys can give you the guidance you need to be sure that things move in the right direction.
Once your submission is received and processed by USCIS, you will be scheduled for a naturalization interview with a USCIS officer. The officer will inquire about your background and application. You'll also take an English test and a civics test (you may have it waivered, if you qualify).
Here are a few other things to keep in mind about qualifying for naturalization. Be sure to demonstrate:
Good character and judgement
An understanding of the ideals and principles of the United States Constitution
A basic fluency in the English language
A basic understanding of U.S. history and civic values
The naturalization process culminates in a public ceremony in which you formally swear your allegiance to the United States. After you have successfully completed this process you will receive a certificate of naturalization, which officially confirms that you have become a U.S. citizen.
The certificate gives you the privilege to own and carry a U.S. passport wherever you go in the world. You will also have the right to vote during elections, and enjoy all of the many rights and liberties afforded under the U.S. Constitution as a bona fide United States citizen.
Do You Need to Talk to an Immigration Attorney About Citizenship Through Naturalization?
If you would like to become a U.S. citizen, our team is here to help. Call our office today to schedule a consultation, learn more about your options, and to start the process.