Schedule an InfoPass Appointment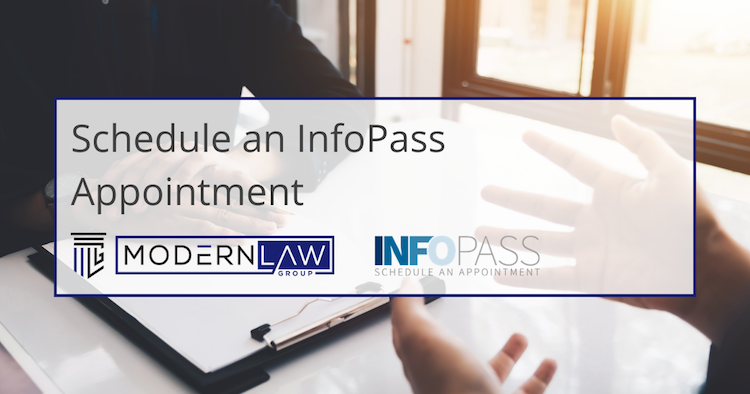 Setting a USCIS Info Pass Appointment

If any of these circumstances apply to you, an infopass may be a good option:
You have a complex question or concerns about your pending immigration application that needs to be addressed
Your case is outside of normal processing time. Click here to check.
It has been over 15 days since you submitted a service request for your pending case.
You are experiencing an extremely urgent situation that requires you to return to your home country but need an advance parole document to re-enter the U.S.
You need a temporary I-551- to serve as your proof of permanent residency for another year- while the removal of conditions is in queue to be approved.
An info pass is a free online system that will enable you to schedule an in-person meeting, with an immigration officer at a U.S. Citizenship and Immigration Services (USCIS) office. If you currently do not have access to the internet, you will need to consult with the customer service line at 800-375-5283. Generally, info pass appointments are released in two-week increments. Often times, there are no available slots- if this is the case, it is best to try again after midnight or early morning for any openings or cancellations.
You must have the following information ready:
Zip Code to locate your nearest USCIS field office
Name
Number of People (Including Applicant):1 if traveling alone, 2 if spouse will accompany
Application type
Receipt number
Receipt date
Click here for more information.
Once you have reached the confirmation page, be sure to write down the four digits pin to serve as the access code to re-schedule or cancel your appointment. Print the confirmation page and carry this with you along with a valid identification and all USCIS notices received.
Tips: Write down a list of questions on a piece of paper. Check-in 15 minutes earlier to avoid longer wait time.
If you or a loved one is seeking for an experienced and highly successful immigration attorney, give us a "no-obligation" call at 888-902-9285. Allow us to evaluate your situation and place you in the right direction to reach your immigration goals!