K-1 Fiancé Visa vs CR-1 Marriage Visa
Русский перевод
Traducción al Español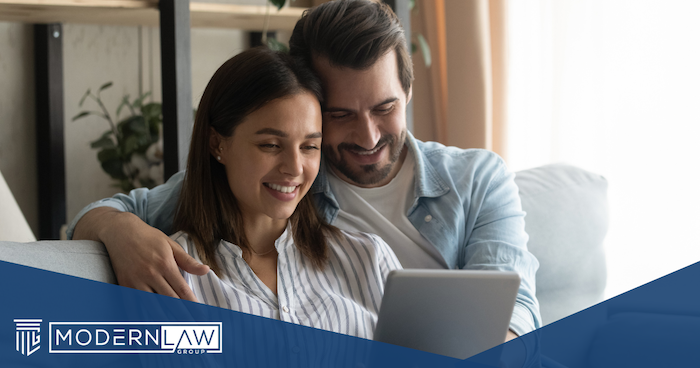 Which is Better: Fiancé Visa or Marriage Visa?
One of the most common questions we get asked is, 'Which is better: a fiancé visa or a marriage visa?'
This is a very difficult question to answer because each process has its advantages.
To decide which option is best for you, we first need to look at your situation. In a few cases you will have a choice, but typically you won't. You are either married or you aren't. If you are already married, you can only apply for a marriage visa—you are not eligible for the fiancé visa because your spouse is no longer your fiancé. If you aren't married yet, then you do have a choice.
You can either file for the fiancé visa right away, assuming you have already met your fiancé in person and meet other qualifications. If you haven't met yet, you can always consider marrying in their home country when you do, and then process the marriage visa instead of the fiancé visa.
Advantages of the fiancé visa:
It is faster than the marriage visa, typically by two to three months
The initial cost is lower—both our legal fee, and the government-related fees
Advantages of the marriage visa:
It is a true immigrant-based petition—your spouse receives a green card once they arrive in the United States. You don't have to file for an adjustment of status to obtain permanent residency
The upfront cost is a bit higher, however the total cost to obtain a green card is less than the fiancé visa
For countries like the Philippines, which don't allow joint sponsors for fiancé visa petitions, you can use a joint sponsor to meet the financial requirements for a marriage visa
If your fiancé or spouse is already in the United States, you may have other options on how to proceed. There are many variables in this type of process, including—but not limited to—how your partner entered the U.S., when they entered, and when you married or plan to marry.
Under no circumstances should you consider moving forward with this type of process without first speaking with an immigration attorney. A skilled attorney can provide the expert advice you need to help you realize your goals.
This summary is a very general review of the advantages of a fiancé visa and a marriage visa. Each situation is unique, and you should consult a qualified immigration attorney before making any decisions about how to proceed. We can provide you with a consultation and help you determine what type of process you are qualified for.
Good luck!
Frequently Asked Questions (FAQs)
How Much Does It Cost to File a Petition for a Visa or a Green Card for Your Fiancé or Spouse?
The form filing fees you will need to pay to U.S. Citizenship and Immigration Services (USCIS) will vary based on your specific situation. You can refer to the USCIS fee calculator tool to see the costs associated with various immigration services. Keep in mind, though, that the agency periodically adjusts its fees.
If you mistakenly send the incorrect filing fee to USCIS, your application will likely be rejected. That's why it's in your best interest to work with an immigration attorney. A skilled attorney will ensure that all of the appropriate paperwork and filing fees are properly completed and submitted to USCIS so that your petition for immigration benefits can stay on track.
What if Your Fiancé Needs to Delay Their Trip to the U.S. After They Get Approved for a K-1 Visa?
Your fiancé must enter the U.S. within six months after they're approved for a visa. When they arrive in the U.S., you must get married within 90 days.
You cannot renew a K-1 visa. So, if you don't marry by the required time, your fiancé must leave the country. If they don't, they will violate U.S. immigration law and they may face deportation, which will negatively affect their eligibility for future immigration benefits in the U.S.
How Much Income Do You Need for Green Card Sponsorship?
When you file a petition to bring your spouse or family member to the U.S. to get a green card, you become responsible for providing financial support for them in the U.S.
However, you must first prove to the U.S. government that you earn a household income that is equal to or greater than 125 percent of the poverty level in the United States—as it relates to the state where you live and the size of your household, including relatives and dependents living with you, the immigrant you're sponsoring, and you.
The income requirement drops to 100 percent of the U.S. poverty level for your household size if you are on active duty in the U.S. Armed Forces, and if the intending immigrant you are sponsoring is your child or your spouse.
What if You Don't Meet the Minimum Income Requirement for Sponsorship?
If your income does not satisfy the requirements for sponsorship, you are permitted to add to your income the cash value of your assets, which can be funds in your savings accounts, as well as stocks, bonds, and property you may own.
What Is a Joint Sponsor?
If you're unable to meet the financial requirements for sponsorship based on your income and assets, you can get the help of a joint sponsor. A joint sponsor is someone who plans to share the responsibility of financially supporting your intending immigrant with you. (They don't need to be related to the would-be immigrant).
Your joint sponsor must satisfy the 125 percent income requirement separately from you. As evidence of their commitment as a joint sponsor, they will need to submit Form I-864, Affidavit of Support, to USCIS.