K1 Fiancé Visa vs CR1 Marriage Visa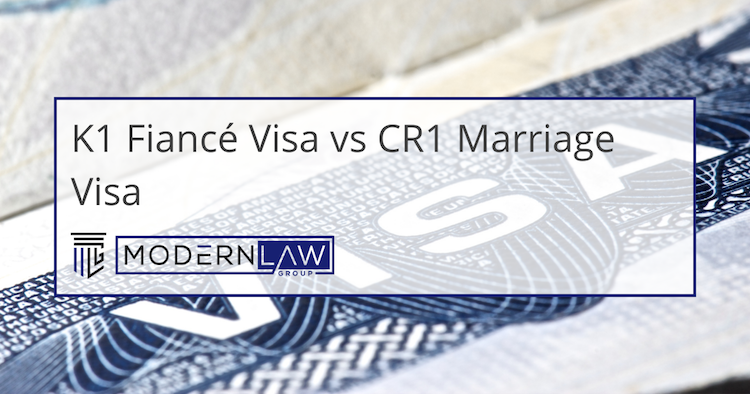 What is Better - Fiancé Visa or Marriage Visa?
One of the most common questions we get asked is, 'What is Better, a Fiancé Visa or a Marriage Visa?'
This is a very difficult question to answer, because each process has its advantages.
To decide what is best for you, we first need to look at your situation. In a few cases you will actually have a choice, but usually you won't. You are either married or you aren't. If you are already married, you can only do a marriage visa, you are not eligible for the fiancé visa because your spouse is no longer your fiancé. If you aren't married yet, then you have a choice.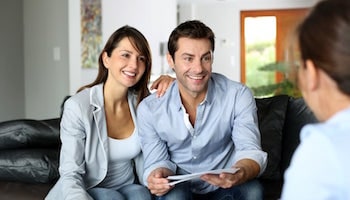 You can either file for the fiancé right away, assuming you have already met your fiancé in person and meet the other qualifications. If you haven't met yet, you can always consider marrying in their home country when you do, and then process the marriage visa instead of the fiancé visa.
Advantages of the fiancé visa:
It is faster than the marriage visa by typically 2-3 months
The initial cost is lower, both our legal fee and the government related fees
Advantages of the marriage visa:
It is a true immigrant based petition – your spouse receives a Green Card once they arrive in the United States. You don't have to file for Adjustment of Status to obtain Permanent Residency.
The cost upfront is a bit higher, however the total cost to Green Card is less than the fiancé visa.
For countries like the Philippines that don't allow co-sponsors for fiancé visa petitions, you can use a cosponsor to meet the financial requirements for a marriage visa.
If your fiancé or spouse is already in the United States, you may have other options on how to proceed. There are many variables in this type of process, including but not limited to how they entered, when they entered, and when you married or plan to marry. Under no circumstances should you consider moving forward with this type of process without first speaking with an immigration attorney.
The above summary is a very general review of the advantages of a fiancé visa or marriage visa. Each situation is unique and you should consult a qualified immigration attorney before making any decisions about how to proceed. We can provide you with a free consultation and help you determine what type of process you are qualified for.
Good luck!