Green Card Through Marriage
Русский перевод
Traducción al Español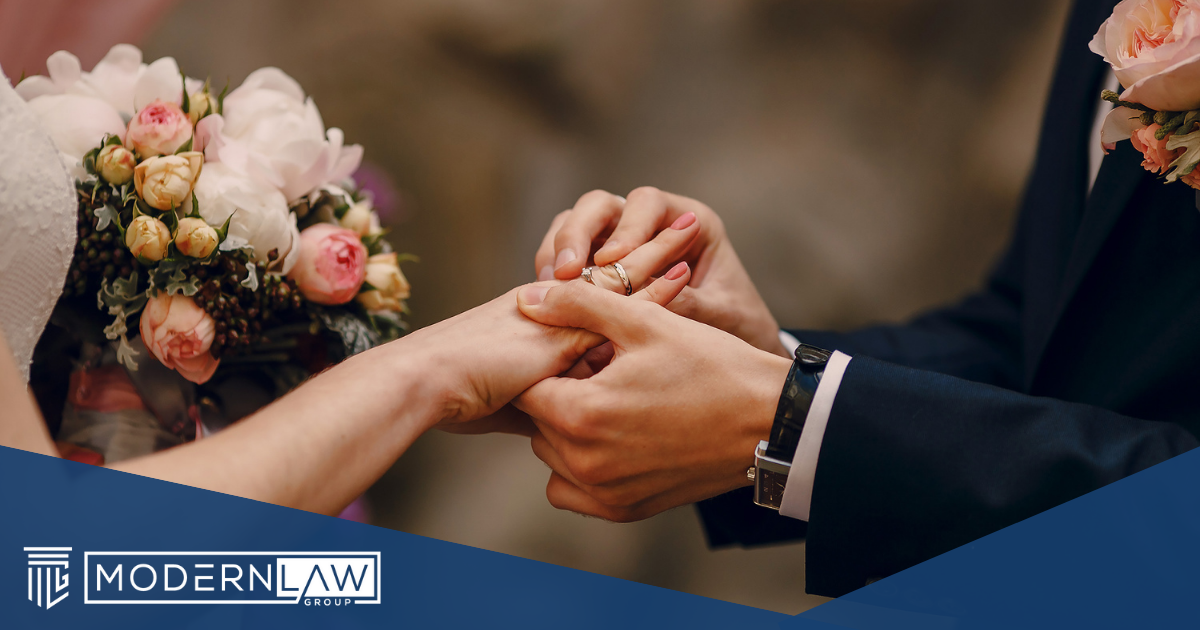 Obtaining a green card through marriage is one of the most common ways people work their way toward United States citizenship. However, it's not as simple as marrying someone, filling out a form and becoming naturalized. The process is fairly complex, and it requires you to prove the validity of your relationship to U.S. Citizenship and Immigration Services, or USCIS. Here's what you need to know about obtaining a green card through marriage – and why many people choose to work with an experienced immigration attorney throughout the process.
How Can You Get a Green Card Through Marriage?
If you marry a U.S. citizen or lawful permanent resident, you can get lawful permanent residency status in the United States. When you have your green card, through marriage or any other means, you have the right to live and work anywhere you'd like in the United States. You'll be a permanent resident until you decide to pursue U.S. citizenship. The U.S. government doesn't require you to become a citizen; you can remain a lawful permanent resident for the rest of your life if you'd prefer to.
The process to get a green card through marriage requires your attorney to fill out and file the appropriate forms with the government. Then, you'll attend a green card interview and wait for the U.S. government to make a decision.
The Forms You Need for a Green Card Through Marriage
The first form your attorney will file for you is Form I-130, Petition for Alien Relative. This form goes to USCIS and helps establish your marital relationship. In plain English, it shows USCIS that you're really married – and that your marriage is bona fide. This type of marriage is one in which both parties are sincerely married, rather than one where the partners got married just so one could receive an immigration benefit.
A complete Form I-130 package also includes documentation that proves that the marriage is genuine. That may include things like:
Deeds to property that shows both of your names
Children's birth certificates or adoption certificates
Loan and mortgage documents with both of your names
Driver's licenses or identification cards that show the same address
Checks with both your names showing the same address
Utility bills for both of you at the same property
Insurance agreements, statements or other documents that show you live at the same address
Letters and cards from family and friends to both of you at the same address
Affidavits from people who know you (such as friends, family members, landlords and neighbors) that say you live together
Evidence that your finances are held jointly, such as bank statements and credit card statements
Photos that show your wedding, honeymoon, trips you've taken together, holidays and other times that married couples typically share
Itineraries from trips you've taken in the past
Tickets to events you attended together or that you plan to attend
Receipts for gifts you have bought for each other
Text message or phone records that show you communicate regularly
Social media evidence, such as screenshots of your pages that show you spend time together
The Form I-130 is filed on behalf of the sponsor. Only a U.S. citizen or lawful permanent resident can file as a sponsor; a foreign spouse cannot apply for a green card on their own behalf. The spouse seeking a green card is called the beneficiary.
After your attorney establishes your marital relationship with Form I-130, they can file either Form I-485 (if you currently reside inside the United States) or Form DS-260 (if you currently reside outside the United States). The right form depends on where you live. You'll also need to provide your attorney with supporting documentation that applies to your situation, such as proof of lawful entry into the United States by the spouse who wants the green card, as well as proof that the sponsoring spouse has enough money to financially support the green card-seeking spouse.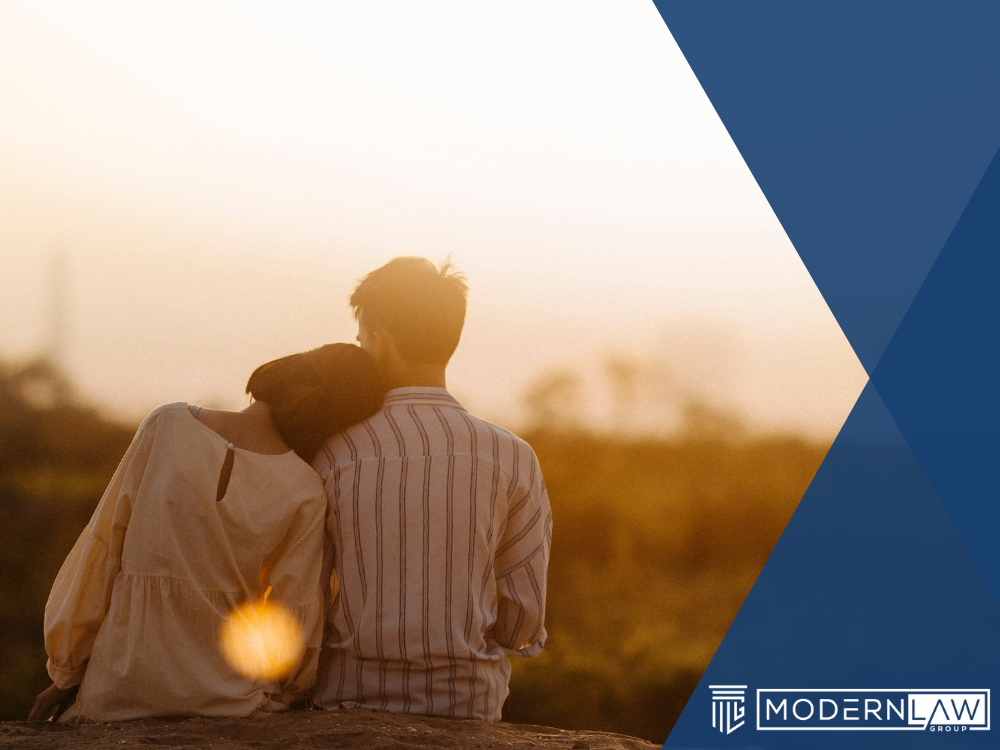 What is the Green Card Marriage Interview?
The green card marriage interview is the last step in the process. You'll be interviewed by a USCIS official who will determine whether your marriage is authentic. If the interviewer believes that you're in a bona fide marriage – that is, one where you both want to be married and didn't enter into the marriage just so one of you could get an immigration benefit – then they'll approve the spouse for a green card.
However, if the interviewer is not satisfied that you're in a bona fide marriage, you may need additional review. The interviewing officer may ask you for additional information through a request for evidence, or RFE, or they may state that you must wait for a decision or your next steps to arrive via a notification in the mail. Officers are also allowed to deny a green card at the interview.
How Much Does it Cost to Get a Marriage-Based Green Card?
The current filing fee for a marriage-based green card is $1,760 for a spouse who's currently living in the United States and $1,200 for a spouse who's currently living outside the United States. You'll also have to pay for the cost of the medical examination, which can range from a few to several hundred dollars. These costs are subject to change with immigration law, so the best way to find out the most current filing fee is to consult with our office or the fees section of the USCIS website.
Do You Need to Talk to an Attorney About Applying for a Green Card Through Marriage?
If you're married to a foreign national and need to sponsor your spouse for a green card, we may be able to help you. Call our office today to schedule a consultation with an experienced, caring immigration attorney who can answer your questions and help you resolve your case.