Asylum vs. Withholding of Removal
Русский перевод
Traducción al Español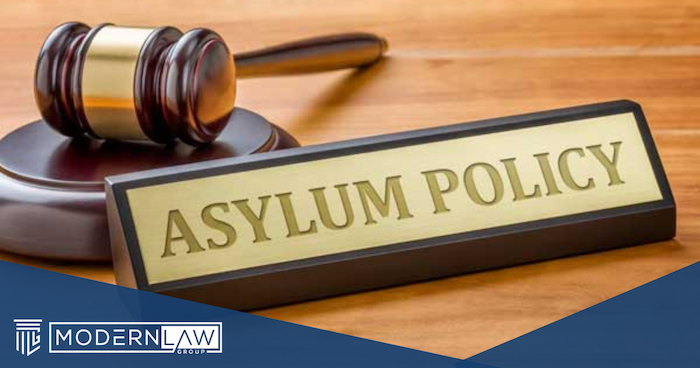 Foreign nationals in the United States who don't want to leave the country due to a credible fear of persecution in their country of origin may choose to apply for asylum so that they can remain in the U.S.
But not everyone is eligible to apply for asylum. Ineligible individuals include those who:
Did not apply for asylum within one year of their last arrival in the U.S.
Have been previously denied for asylum by an immigration judge
Can be relocated to a safe third country
Foreign nationals who can't apply for asylum may pursue the alternative way to stay in the U.S., which is Withholding of Removal.
There are very distinct differences between the benefits granted by asylum and those afforded by withholding of removal. We will discuss them below.
Differences in Status and Benefits Between Asylum and Withholding of Removal
Both asylum and withholding of removal prevent foreign nationals from having to return to their country of origin where they are likely to face persecution due to their race, religious beliefs, nationality, association with a certain social group, or political opinion.
But when it comes to providing long-term status and benefits in the United States for applicants and their families, each of the two immigration statuses differ drastically. Let's take a look at some categorized differences.
Immigration Status
Asylees
Foreign nationals who are granted asylum receive asylee status, which does not expire.
Recipients of Withholding of Removal
Foreign nationals who are granted withholding of removal receive what is more like a relief, rather than an established status. Their protections are not permanent. If conditions in their home country improve, their withholding of removal can be revoked, and they may be deported.
Recipients of withholding of removal can still be removed to a non-risk country, if a court finds that doing so would not threaten their life or freedom.
Opportunities for Family Members of Foreign Nationals Who Are Located in the U.S. and Abroad
Asylees
May receive grants of asylum for their spouse and unmarried children under 21 who were physically present in the U.S. and were included as dependents on the foreign national's application for asylum.
May bring their spouse and kids to the U.S. as derivative asylees (children must be under the age of 21 and unmarried). To bring their spouse and children to the U.S., an asylee must file a petition to do so within two years of their grant of asylee status, unless the deadline is waived for humanitarian reasons.
Recipients of Withholding of Removal
Cannot petition to bring members of their family to the U.S.
May experience family separation within the U.S. because when a family applies for withholding of removal together, a judge could grant protection to the parents—but not to the children.
Employment, Healthcare, Nutrition and Cash Benefits
Asylees
May be eligible for employment authorization. (A foreign national may apply for employment authorization 150 days after they've filed for asylum. If they're granted asylum, they will be able to work immediately.)
May be eligible for a Social Security card, Medicaid, and Supplemental Security Income (SSI).
May receive cash assistance through Temporary Assistance for Needy Families (TANF), and food assistance through Supplemental Nutrition Assistance Program (SNAP).
Recipients of Withholding of Removal
May be eligible for employment authorization.
May be eligible for a Social Security card, Medicaid, and Children's Health Insurance Program (CHIP) benefits.
May receive cash and food assistance through TANF and SNAP.
Obtaining a Green Card & Citizenship
Asylees
Are eligible to apply for a green card one year after being granted asylum and may apply to become a U.S. citizen.
Recipients of Withholding of Removal
Have no path to permanent residency or U.S. citizenship.
Travel Abroad
Asylees
Are eligible for temporary travel abroad with a refugee travel document.
Recipients of Withholding of RemovalDifferences in the Application Process for Asylum and for Withholding of Removal
Asylum
Foreign nationals may apply for asylum by submitting an application to U.S. Citizenship and Immigration Services (USCIS). They must do so within one year of their arrival in the United States.
Withholding of Removal
Foreign nationals may be granted withholding of removal by an immigration judge only. This may happen as the result of a rejected application for asylum, or because a foreign national was apprehended inside of the United States by U.S. Immigration and Customs Enforcement (ICE); or because they were apprehended at the border, or near it, by U.S. Customs and Border Protection (CBP).
Proving Your Eligibility. Which is Easier: Asylum or Withholding of Removal?
Although the challenge of proving your eligibility for asylum benefits or for withholding of removal relief is a complicated and hard process, in comparison it is relatively easier to prove your eligibility for asylum rather than for withholding of removal.
Asylum requires proving a "well-founded fear" of persecution, which is defined as a 10 percent likelihood of persecution. While withholding of removal requires establishing that it is "more likely than not" (or greater than a 50 percent chance) that you will be subjected to persecution if removed from the U.S. and returned to your home country.
Final Thoughts
If you are thinking about applying for asylum on your own, you should consider that completing and submitting all of the proper forms and paperwork to USCIS can be complex, tedious and time consuming. It's wise to seek the help of an immigration attorney from the start, so that you are not found in deportation proceedings because of errors in your initial submission due to a lack of expert advice.
At the Modern Law Group, P.C., we are dedicated to defending your interests and rights if you are facing removal from the United States, regardless of your circumstances. We have great experience in deportation defense law and have the knowledge and expertise necessary to efficiently assess your situation and build a strong defense on your behalf in court.
If you are found in removal proceedings, feel free to contact our offices for a consultation to learn how we can help you with your case.