Divorce After Getting a Green Card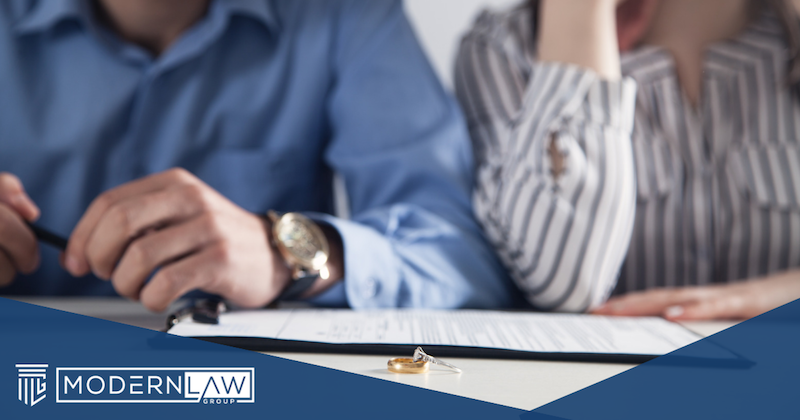 If you move to the United States for a marriage-based green card, and your relationship ends in divorce, you may wonder if you'll be able to stay in the U.S., or if you'll have to return to your country of origin. The fate of your immigration status depends on where you are in the application and approval process for your green card. Consider these examples and outcomes to determine what opportunities lay ahead of you.
What If You Divorce Before Your Green Card Is Approved?
If you divorce your spouse after they sponsor you for a green card but USCIS has not yet approved their petition, you will not be able to obtain a green card since your eligibility for it was marriage-based and your marriage has ended. You will have to return to your country of origin. If the petition was already approved by USCIS, but they hadn't yet dispensed your green card, you must still leave the country.
What If You Get a Divorce Before the Conditions Are Removed From Your Approved Conditional Green Card?
If USCIS grants you a green card through your marriage to a U.S. citizen or lawful permanent resident, and you were married for less than two years at the time you were approved, you will receive what is known as a conditional green card. It expires after two years. Conditional green cards are intended to discourage people from getting married simply to receive immigration benefits, which is marriage fraud.
Before the two years are up you'll need to file to remove the two-year condition on your conditional green card, at which time you and your spouse must show that your marriage is genuine and not one that's only arranged to obtain a green card.
You and your spouse will jointly file Form I-751 to remove the two-year condition on your green card in order for you to be considered for a permanent green card. Form I-751 should be accompanied by any and all documentation that helps show that your marriage is real, and it should be filed within 90 days of the expiration of your conditional green card.
If your marriage ends before the two-year period and you want to stay in the U.S. with a conditional green card, you can file Form I-751 without your former spouse. However, you'll have to file paperwork to waive the requirement for the two of you to file jointly.
It might be in your best interest to talk to an immigration attorney. Your lawyer will be able to file Form I-751 along with the waiver and advise you on the kinds of documents and evidence you need to provide to demonstrate that you married your former spouse in good faith, and that you lived together as spouses.
These items should establish a record of your life experiences together as proof that your marriage was real. Here are some of the documents and items you may consider:
A deed or a lease that shows you and your former spouse jointly owned or leased property and lived together after you were married
Mail addressed to both you and your former spouse at your place of residence. This may include utility bills
Automobile registration and driver's licenses that show your address
Financial statements, like joint bank accounts, that show your joint ownership of assets
Cards, letters, emails exchanges, and receipts for gifts you purchased for one another.
Birth certificates for children who were born during your marriage, or adoption certificates. You can also use school records, if they show both of your names
Wedding photos and photos of your vacations, outings, and birthday and holiday celebrations together
Medical bills that show both of your names and address
Insurance policies listing the other spouse as the beneficiary
As proof of a bona fide marriage you may also decide to include I-751 Affidavits. These are statements, from people who know you well, explaining that they witnessed a real marriage over time. Affidavits may be effective in helping a divorcee prove that a genuine marriage did exist before the divorce. These documents can also be helpful if you're not able to furnish a broad body of evidence in other ways. Your immigration attorney will let you know if I-751 Affidavits are needed to help your case, and how to handle that process.
You may also submit a written personal statement that explains your side of the story of the divorce. This is especially the case if you were subject to physical abuse or other forms of violence in the marriage that points to your former spouse as the party at fault. Evidence of criminal proceedings against your former spouse and items like receipts for marriage counseling could also be helpful in explaining the reason why the marriage ended in divorce. Your attorney will provide guidance on how to handle this.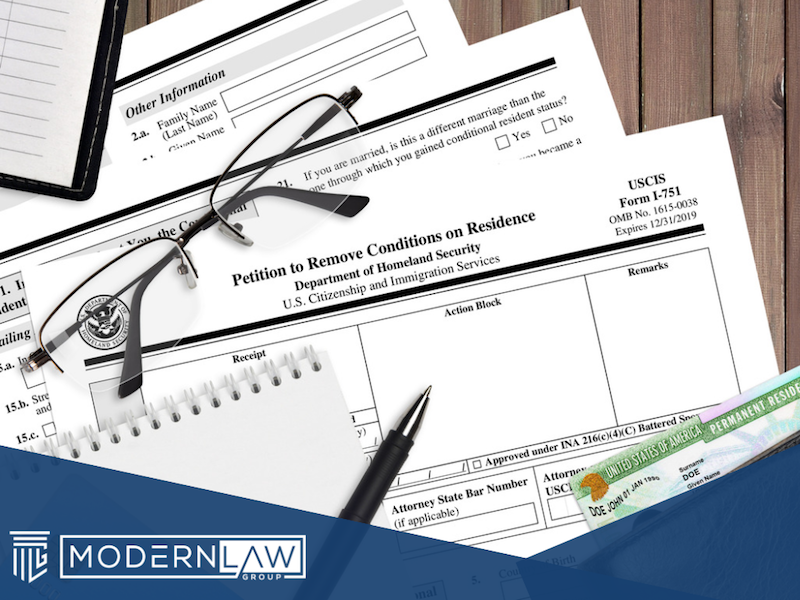 What Happens to Your Conditional Green Card After Two Years?
You cannot renew a conditional green card. You and your spouse, or you alone with a waiver, must file to remove the two-year condition within a 90-day window before it expires. If you don't, you could automatically lose your temporary resident status and be deported.
If you were unable to file Form I-751 in time, you may be able to ask USCIS to excuse you and to accept a late filing. You must submit a petition and show that your tardiness was caused by unusual circumstances over which you had no control, and that your delay was within reason. Your immigration attorney will be able to handle this for you.
If You Already Have Permanent Residency, Will Divorce Affect Your Residency Status?
If you are already a lawful permanent resident in the U.S. who has a 10-year green card, you shouldn't have a problem renewing your green card after a divorce. You can file Form I-90, which is an application that will allow you to renew or replace your card.
Do You Need to Talk to an Attorney About How a Divorce Affects Your Green Card?
If you'd like to speak with an immigration attorney about how a divorce impacts your immigration status, we are here to help. You can call our office to schedule a consultation with a caring, knowledgeable immigration attorney. If it's easier, you can contact us online instead.